Adobe ColdFusion Road Show – Orlando, Florida
Posted on 02/19/2017
Adobe is displaying their commitment to ColdFusion by entertaining the ColdFusion community with a road show which is full of great information.  I was able to attend their stop in Orlando, Florida this Friday and was not disappointed.  Open to anyone who wanted to attend, the audience was a good mix of on-staff developers, consultants, business owners and business reps from providers of ColdFusion based services.

I've been looking forward to this event as it offers an opportunity to mingle with ColdFusion advocates and businesses in my area.  Greeted by a nice breakfast and a welcoming smile by Adobe representatives (Elishia, Rakshith and Kishore), we were given ample opportunity to meet each other and dialogue before Adobe started their presentation.

While ColdFusion 2016 and its enhancements over CF 11 were discussed, there were a couple of key elements that drew our Company's attention.  First and foremost, Adobe impressed with a 10 year road map to the continued support and development plans for ColdFusion.  They also impressed with a commitment to modularize API by introducing an API Gateway which will manage Access Control, Versioning and Analytics, among other things.
We were very excited to hear some numbers in particular.  Here is some of the info we'd love to pass on.
ColdFusion.  A mere 21 years young and still going strong
2,000 New Customers over the last year
Out of that 2,000 86% are for External facing applications
Cloud hosting is gaining traction. 
We also received some good information on big companies using ColdFusion along with their visitor statistics.  If you get a chance to attend one of these Road Show events, we recommend not passing the opportunity by.  Thank you Adobe for hosting this event.  Thank you for disproving the urban legend of the long standing dying platform that is still thriving healthily. 
Author:
Angel Gonzalez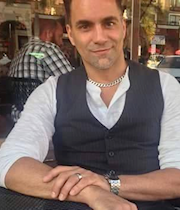 Owner / Director, Development