Our Projects
WEBSITE PROJECTS
Real Estate, Auto, Education, Retail, Nutrition, Intranet Systems, Payroll, Religious, Scouts
DESKTOP APPS
Electronic Timecards, Legal Lease Creation, Clinical Trials, Digital Planners
ACCESS APPS
Department Management, Workflow tracking and ticket management, anti-money laundering banking apps. Lease Management, Clinical trials, Document Creation, Labor Capturing, Project Management, Bug Tracking, Call Center, Productivity Reporting
Application Development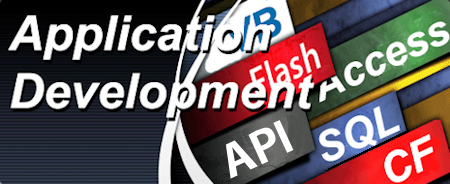 Applications have seriously evolved. It seems like it was only the other day that the Commodore 64 was retailed for sale and one of the first programming platforms for the personal computer was born.
...and that's how long we've been programming.
You'll be pleased to know that Goliath Development has been creating applications for many of the platforms, for many years. As platforms have evolved, so have we.
Birth of the Internet
Today, most of our development is done as a web application, but definitely not all. We are committed to using ColdFusion as our web application development platform. However, a few of our clients require programs for very remote locations in third world countries where computers rarely exist and the internet is somewhat science fiction.
1 Most programs today are built for use through an internet platform for many reasons, significantly - distribution of newer versions and portability of data.
2 Internet applications affect our every day lives and are used for things like banking, paying for your bills and to socialize on one of many social networks.
Business
Strategies
Our business approach is to help you get profitable and steamlined through the use of technology.
We don't like re-building wheels or wasting time. We use many tools already available - such as jQuery libraries. We research, before we build and if we find that your needs already exist in your market, we will put money in your pocket by referring you to them, or by utilizing these tools in your project.