Training and Education
We offer education opportunities designed to increase knowledge of software products and technology. Each class delivers the essential skills enabling the successful use of products in your environment. Our goal is to increase productivity and the return on your investment, turning product vision into reality - quickly and effectively.
Experience & History
Graphics and Word Processing Operators for several firms including Morgan Stanley, Goldman Sachs, JP Morgan.
Professional Analyst, Real Estate Agents, Office Staff in several Microsoft Office Products.
Manager Training Offered for all released updates of our products in your environment.
Corporate Training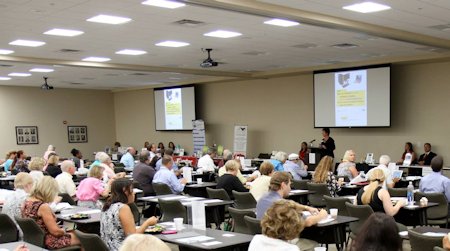 Training Preparation
Training a big group takes preparation and multiple resources. Training a smaller group is a more personal experience. For either approach, we take meticulous care in assuring successful transfer of knowledge.
We have taught classes as big as 75 students and as small as 1 for all levels of expertise - and not just for our products. We have given classes in PowerPoint, Word, Excel, Access, and relational databases to all types of professionals. For consecutive years, we trained most employees entering Morgan Stanley's analyst program.
We offer many options for training, including one-on-one training, classroom training and on-site. We can also coordinate a convenient off-site training location near your desired location. We also train key personnel on your staff in the use of our products, this way - they can properly train other staff.
If you feel you have a training need, please fill out the form below which gathers some minimal requirements. Allow us a short time to review your request before we contact you.