Making the Decision for a Mobile Friendly site
To become mobile friendly or not to. That is the question.
Posted on 01/07/2016
Let it be a question no longer. You must Mobile'ize' or become - mobile friendly. The mobile movement cannot be denied and Google's algorithm change to rank mobile-friendly sites higher cannot be ignored either. Google is really just one of the first to do this. We can easily expect the other search engines to follow suit because it really makes sense.
Here's the shortest explanation you'll read... if it doesn't look good on a mobile device, you are ranked less favorably. There are many detailed explanations out there that are outside of the scope of this small article. However, we can start by mentioning that searching by mobile devices has been steadily increasing, while searching on a desktop has steadily declined. Mobile devices are going everywhere with us, from the restroom to important meetings to shopping. Unfortunately, some people cannot put their devices down and enjoy life, however, that is not going to solve your issue on whether or not they will find you first on a search.
While there are many questions on how to determine if a site is mobile friendly, Google has actually provided you a tool that will allow you to see for yourself whether or not your site will be ranked favorably. Before you check this link, please keep in mind that SEO experts have been tailoring and customizing your sites by creating key words, phrases and formatting your pages with proper structure. Those services and structures are still an invaluable asset and needed, regardless of whether or not you choose to have your site be mobile friendly.
If you are switching to a mobile friendly site, it is important that those structures, if they are working, stay in place. Here's the link to test your site. While you await your results, we'll inform you that we've launched several mobile friendly sites since Google's announcement. It has been an ongoing epidemic - or as has been labeled - Mobilegeddon. While many companies are thankful for the business Google has brought them, there are still many companies or individual consultants that will try to take advantage of you. Please ask many questions. Creating a mobile-friendly site should not cost you an arm and a leg.
While we are concentrating on our clients first, our site will soon also be converted. We welcome you to visit our first two launches... Tikis Paintball and The Preferred Realty. Stay tuned for a few more releases later this month.
Here's a link from Google to check your site. Contact us today for a free consultation.
Author:
Angel Gonzalez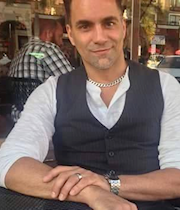 Owner / Director, Development