Template Site or Design Company?
Posted on 07/26/2016
One of the business models we use at Goliath Development is 'we don't reinvent wheels'. We like to use things that exist and things that are readily available to our customers at the opportunity to save our clients - in some cases, thousands of dollars.
One of those great opportunities that offer us a chance to potentially save clients a lot of money is design templates. From a production value, considering a template for purchase that has already been designed can save you many hours of heartache. Translating your thoughts to a designer or to a piece of paper is not the simplest thing to accomplish.
Ponder on this thought... Has a consultant or design team ever asked 'Is there a site you'd like to mimic?' While purchasing a template doesn't mean no coding will be done to change it - it does serve as a foundation to get you moving in the right direction. When you consider the vast number of templates that designers have already prepared for you - you really don't have to mimic another site, purchasing the template will make the design your own.
Templates come in many types of visual design and coding platforms, so before you purchase one - be sure that your development team support the types of file a template site offers. For instance, some offer PHP files while others offer straight HTML files. While we have an excellent design team, whether you are pressed for time, budget or just because we are considerate, we would normally direct you to preview one of the two sites we trust with purchasing templates. Those two are http://www.templatemonster.com/ and http://market.envato.com/
Here, you can find anything from responsive templates to email templates to one page templates. All at an amazingly reasonable cost. While you might think designers would be upset at your discovery of this, let us share a secret... even designers use the sites. We still encourage you to use either a design professional or a developer to help you choose the appropriate template for your needs. If you are looking to update your site - or are considering a new site, Template Monster is currently having a sale - which prompted this note. Here's the sales quote from their site... "Start your new website with TemplateMonster template 30% OFF. The sale is active till July 28 so be in time to get the desired theme discounted."
Please feel free to contact us if you need direction or assistance in making the right choice for you.
Author:
Angel Gonzalez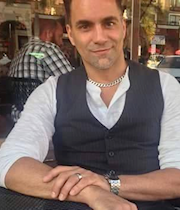 Owner / Director, Development